Receipt & Invoice Manager
Receipt & Invoice Manager is a financial management experience that supercharges online and mobile banking.
The solution offers easy-to-use expense capture and organizational tools to help small businesses save time and money.
66% of small businesses still manage receipts and expenses manually, with 80% of small businesses citing expense reconciliation as their most painful task. Receipt & Invoice Manager's seamless capture and auto-reconciliation functionality helps save time, money, and stay on track.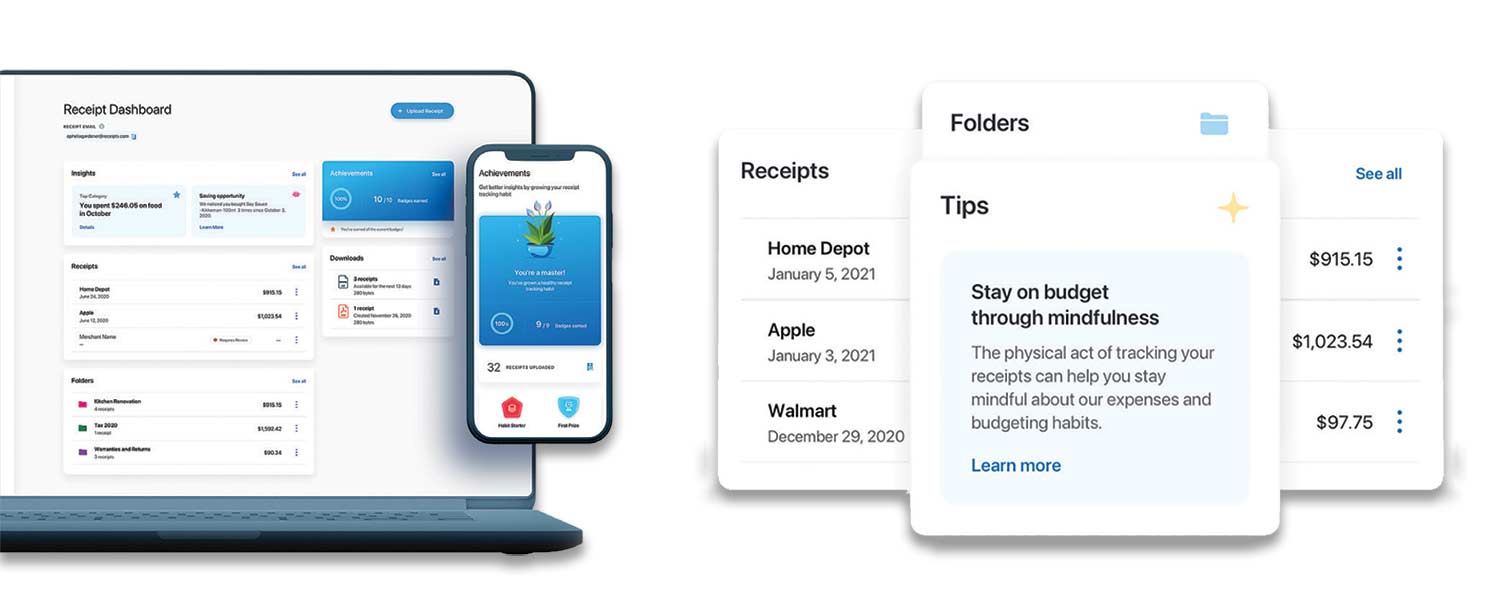 How it Works
Capture

Capture documents via mobile camera, web upload, and email forwarding (e-receipts)

Organize

Add documents to folders, view by merchant category, create notes, and search by date, merchant, or item-level details.

Action

Reference line-item spend, export one or many documents at a time, and autogenerate expense reports.